So excited for this movie. So excited.
Back in February I wrote about a movie coming soon that made me oh, so happy.  Starring Ewan McGregor and Christopher Plummer, The Beginners is love story inspired by filmmaker Mike Mills' own father.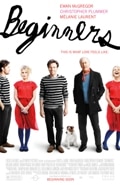 Plummer plays Hal, a man who, after 40+ years of marriage is able to come out of the closet. What follows is a joyful celebration of life lived to the fullest. As his son Oliver (McGregor) begins a relationship with a new woman he reflects on the life his father lived and tries to come out of his shell. The Beginners also stars Mélanie Laurent and Goran Visnjic.
I've loved Plummer ever since swooning over his Captain Von Trapp in The Sound of Music when I was 7.  Every time I see McGregor I like him more.  His delightful recent gentle southern gay man in I Love You Philip Morris is just another performance in the vault of a varied and interesting career for a young actor with the guts to play really intriguing characters.
The Beginners opens tomorrow, June 3.  If you're looking for a great movie to see this weekend, I think this may well be it.  Take a look at the new featurette from Focus Films for a glimpse at what looks to be two wonderful performances in a movie very close to the director's heart.
photo by gdcgraphics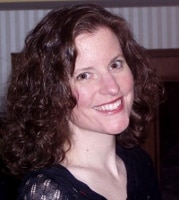 Sue reads a lot, writes a lot, edits a lot, and loves a good craft. She was deemed "too picky" to proofread her children's school papers and wears this as a badge of honor. She is also proud of her aggressively average knitting skills  She is the Editorial Manager at Silver Beacon Marketing and an aspiring Crazy Cat Lady.