Everdeen, that is, Katniss Everdeen
When I first talked about the Hunger Games movie back in February, all we really had was the source material and a director (Gary Ross).  Well, and a commitment from Lionsgate and a timeline, but no real details about the production.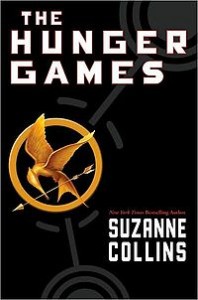 But times they are a'changin' my friends!  For now we have ourselves a lead actress!  The role of Katniss Everdeen was reportedly a seriously hot property and a lot of actresses either wanted it or were considered by the filmmakers.  In the end, newcomer extraordinaire Jennifer Lawrence captured the coveted role.
Author Suzanne Collins, who also wrote the first draft of the script, is thrilled with the choice, according to Lionsgate, saying "I never thought we'd find someone this perfect for the role".
For those of you who are unfamiliar with the book (and it's two sequels), The Hunger Games takes place in a dystopian future where each year a contest is held.  Contest is probably not the right word – more like a televised slaughter.  A group of teenagers is forced to participate in a "game" where there is only one winner.  And only one survivor.  Though the basic story isn't particularly novel, the books have been hugely successful with both their intended Young Adult demographic as well as adult readers in the US and worldwide.
A big part of that success is undoubtedly due to the lead character, Katniss Everdeen.  When Katniss' sister is picked by lottery to participate in the games, Katniss volunteers to replace her.
This is a seriously plum role for Winter's Bone actress Lawrence.  Having scored an Academy Award nomination for her outstanding work in that film, she was set to appear in some indie-ish films this year and an X-Men movie.  That's great, but it's not rocket-onto-the-A-list great.  Hunger Games is that great.
Based on the target audience and its cross-demographic success, it's hard not to see a twinkle of Twilight potential in this film (though I expect it to be far better in every way).  Lawrence is a gorgeous actress, but with the ability to be not only ordinary, but gritty and intense.  Her ability to project internal strength and vulnerability in tandem is a large part of what made Winter's Bone such a powerhouse.  I think she can do the same for Hunger Games.
With firm and excited support from writer, director and studio, I think Lawrence will be a terrific Hunger Games heroine.  The film is set for release on March 23, 2012.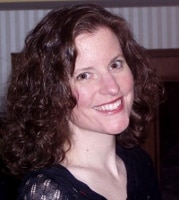 Sue reads a lot, writes a lot, edits a lot, and loves a good craft. She was deemed "too picky" to proofread her children's school papers and wears this as a badge of honor. She is also proud of her aggressively average knitting skills  She is the Editorial Manager at Silver Beacon Marketing and an aspiring Crazy Cat Lady.