All My Children and One Life to Live Wave Good-Bye
A while back we said good-bye to the very first Soap Opera (or as they later became known, "Daytime Drama") As the World Turns.  It had been on the air for about 250 years (approximately) and was mourned by fans and TV historians alike.
But that was nothing, I tell you, NOTHING!  Now ABC has canceled both All My Children AND One Life to Live!  Are you kidding me?  These shows saved my life!
Fine, maybe that's just a wee bit of hyperbole.  But back in the day when I had infants, they would take long mid-afternoon naps.  But they would only take those naps on my lap.  I watched AMC, OLTL and General Hospital back to back for years as I cradled slumbering babies.  It was entertaining on a simplistic level and those shows are all now
shrouded with a haze of motherly nostalgia.  I haven't watched them for years now, but I bet I could jump right back in, recognize most of the characters and find some way to justify my attachment.
We do have to put these programs in perspective.  Soap operas were some of the first shows to feature gay and lesbian characters, biracial couples, skyrocketing rates of amnesia and miraculous rising from the dead.  At least 2 of those turned out to be important social phenomena.  They could take chances that prime time shows could not – they had entrenched and very loyal audiences that would support them through thick and thin.
AMC and OLTL also turned out to be the launch pads for some pretty big names over the years.  Oh, they were never the super-star factory that is General Hospital, but they had their moments.  From AMC: Kim Delaney who would star
in NYPD: Blue; Sarah Michelle Gellar who went on to be TVs Buffy the Vampire Slayer; Kelly Ripa who's now half of Regis and Kelly;   Josh Duhamel who is now a crappy but mysteriously popular rom/com actor and husband of Fergie; a young Christian Slater; Academy Award winner Melissa Leo and of course the iconic Susan Lucci who stayed with the show from beginning to end and became one of the very first Soap Opera actresses to ever become a household name based solely on her ability to loseDaytime Emmy Awards.
OLTL  saw the early work of Tom Berenger; the late Dixie Carter who went on to Designing Women; Firefly, Waitress and Castle star and all around handsome man Nathan Fillion; future big screen stars Laurence Fishburne, Tommy Lee Jones (!) and Ryan Philippe; future Hero Hayden Panettiere and my fave – future Star Trek crew member Colm Meaney.  There are more but my fingers are getting tired and that sentence is seriously long.
So good-bye All My Children and One Life to Live.  I will remember you fondly and millions will mourn your passing.  ABC plans to replace you with some sort of cool sounding shows.  One will be a lifestyle/transformation show featuring Clinton Kelly, co-star of my beloved What Not to Wear, so I will certainly give it a watch.  The other is called The Chew and will be hosted by Mario Batali who I have watched prevail on many an episode of Iron Chef America.  Though in general I approve of these programming decisions and understand that the glory days of the Soap Opera are over, it's still with a fond sadness that I bid adieu to the long suffering denizens of Port Charles and Llanview.  Long may you live on in the memories of your fans and on amnesia and rising from the dead fan sites.  You deserve it.
photos by Greg Hernandez and njcraig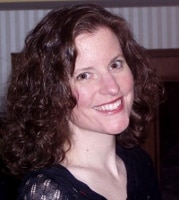 Sue reads a lot, writes a lot, edits a lot, and loves a good craft. She was deemed "too picky" to proofread her children's school papers and wears this as a badge of honor. She is also proud of her aggressively average knitting skills  She is the Editorial Manager at Silver Beacon Marketing and an aspiring Crazy Cat Lady.