Stupid is Funny!
Fine, so maybe that isn't the most highbrow attitude in the world.  But there are times when I love stupid.  Usually I turn to Will Ferrell when I'm in that sort of mood, but not this time.
I almost saw Our Idiot Brother in the theater.  I almost took my daughter, too.  We both have brothers, we can relate.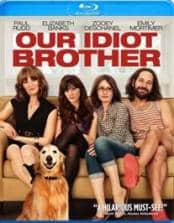 Unfortunately (for her) it's rated R and I won't be That Parent who brings a 14-year-old to an R rated movie.  But I will let her watch it when it comes out on DVD on November 29th!  So the real truth is that I just don't want to be That Parent in public.  I can live with that.
Paul Rudd stars in Our Idiot Brother as Ned, the family black sheep organic farmer who says exactly what he thinks and how he feels.  His three uptight sisters (Elizabeth Banks, Zooey Deschanel and Emily Mortimer) have their tidy worlds shaken up by his presence and presumably hilarity ensues.
When you actually put the word "idiot" in the title of your film, it's clear that you aren't going for subtlety.  Director Jesse Peretz chose wisely by casting Rudd whose comic talents are fairly extensive but not the least bit understated.  I Love You, Man, The 40 Year Old Virgin, Role Models – none of them the zenith of intellectual humor but all great for when you just want to laugh at people for a couple of hours without having to tax your weary brain.  Just look at him on the DVD cover – how can you not love the long-haired Zen man in Crocs?
Hopefully Our Idiot Brother will hit Netflix the day it's released for purchase (once again, November 29th).  If not, I'll wait.  If you want all the bells and whistles that come with the DVD you'll probably have to buy it – more and more often I'm getting stripped down "rental versions" without any extras.  I don't know that the extras are worth it just from their description – audio commentary with Peretz, a making-of featurette and deleted and extended scenes.  I would really hope for a gag reel on a movie like this, but maybe the deleted/extended scenes will include some goodies.
Take a look at the official trailer and anticipate the stupidity with me.  Even if all the best parts are in here, I plan to forget them before I see the movie.  And then I plan to turn my brain to simmer and enjoy.  Bring on the Idiot Zen, Mr. Rudd.

[AMAZONPRODUCTS asin="B004UXUWEC"]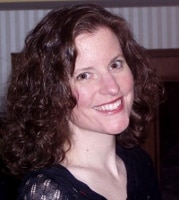 Sue reads a lot, writes a lot, edits a lot, and loves a good craft. She was deemed "too picky" to proofread her children's school papers and wears this as a badge of honor. She is also proud of her aggressively average knitting skills  She is the Editorial Manager at Silver Beacon Marketing and an aspiring Crazy Cat Lady.