I still have time to read the book!
I've been hearing about Suzanne Collins book The Hunger Games and its two sequels for quite some time.  Not just from teenagers, either, despite them being the target audience.  Mostly I hear raves from parents.  Don't you just love a book that helps close the generation gap?  I know I do.  Plus, teenage fiction is always a quick read.
Anyway, Gary Ross (who directed Seabiscuit and Pleasantville) will helm the story of a future in which teens are forced to participate in televised battles to the death called, you guessed it – The Hunger Games.  Our main character is a 16-year old girl named Katniss Everdeen.  I know nothing else about the story – I have yet to read the books.
But Lionsgate, which acquired the rights to the book in 2009, has given me a lot of lead time.  I have over a year to get my act together and read the trilogy before the movie comes out.  Once I do that, I can start speculating on casting and what will change, what will stay the same and all the things we like to guess at when a book becomes a film.  Stay tuned for more details – I'll post them when I get them!
I'm off to buy the book – must have speculation material!
[AMAZONPRODUCTS asin="0439023521″]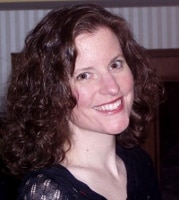 Sue reads a lot, writes a lot, edits a lot, and loves a good craft. She was deemed "too picky" to proofread her children's school papers and wears this as a badge of honor. She is also proud of her aggressively average knitting skills  She is the Editorial Manager at Silver Beacon Marketing and an aspiring Crazy Cat Lady.