Bring on the Boys!
First, I have to tell you that I've now read The Hunger Games. I loved it.  Yeah, yeah, I know I'm not remotely in the Young Adult demographic, but this is a really well plotted and characterized story.  It's filled with awesome potential set pieces and action sequences – I really hope that Lionsgate gives it the royal treatment.
Speaking of Lionsgate, they have officially announced their casting choices for the boys!  The story has two main male characters with distinctly different personalities and roles.  Our main character, Katniss (who you will recall is being played by Jennifer Lawrence), is torn from a comfortable relationship with one and thrust into an uncomfortable and complex relationship with the other.
Gale is Katniss' partner in District 12, her home.  They hunt and gather together as both have been involuntarily tasked with making sure their families have food on the table.  Gale is hard and resourceful and freely expresses his hatred of
the Capitol that rules their lives and keeps them in poverty and near starvation.
Peeta is the second teenager from District 12 who ends up going to the Hunger Games.  He has a small history with Katniss, but is from the relatively well-off town, the son of a baker.  He is softer, without the fierce intensity of Gale.  But he's strong and kind and he and Katniss are forced together by the cruelty of the Games.
Lionsgate has chosen Liam Hemsworth for the role of Gale.  Though I picture Gale as dark haired and brooding, the choice is appropriate.  Katniss and Gale are supposed to bear a passing resemblance to each other due to their shared heritage and Hemsworth and Lawrence are a good pair on that front.  Unfortunately I've never seen the boy act.  I'm desperately trying not to hold his role in The Last Song opposite Miley Cyrus against him, but it's hard.  Miley Cyrus?  Nicholas Sparks?  Good Lord, Jennifer Lawrence's character in Winter's Bone could beat them all to a bloody pulp.  I do hope that he can man up and match her intensity in Hunger Games.  He's pretty, but he'll need more than that to convince me that he's her equal in District 12.
Peeta will be played by Josh Hutcherson who you'll remember best from The Kids Are All Right.  Hutcherson, who at 18 is two years younger than his cast-mates, has a significantly longer filmography than either, going all the way back to 2002 and including well regarded performances in The Polar Express and Bridge to Terabithia as well as The Kids Are All Right.
I think Hutcherson is a good fit for the role of Peeta.  He doesn't have the chiseled good looks of Hemsworth, which fits the character's softer upbringing and quiet swooning over Katniss.  This is by far the larger role so I'm glad it went to the young actor with a more established track record of both talent and versatility.
I'm pleased so far with the casting choices made by Lionsgate.  I think the film is going to be huge and by signing Lawrence they took the first step toward making it worthy of both its source material and considerable fan base.  Neither Hemsworth or Hutcherson is as drop dead obvious a choice for their roles as Lawrence, but they aren't appalling.  My only concern is that we don't really have any evidence that Hemsworth can actually act, but I'll give his handsomeness a chance.
The next casting question, for me, is who is going to play Haymitch.  Haymitch is the only living past winner of the Games from District 12 and as such he is to be the mentor to Katniss and Peeta as they prepare to compete.  It's the most important adult role and mishandled could send the movie quickly off track.  I'm anxious to hear who Lionsgate decides to cast as this drunken but wily cog in the machine.  I hope we find out soon!
photos by Fluxions1643 and Debbie Cerda of Slackerwood.com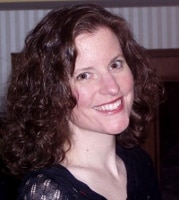 Sue reads a lot, writes a lot, edits a lot, and loves a good craft. She was deemed "too picky" to proofread her children's school papers and wears this as a badge of honor. She is also proud of her aggressively average knitting skills  She is the Editorial Manager at Silver Beacon Marketing and an aspiring Crazy Cat Lady.