Action Thriller Opens August 31st
When I last wrote about The Debt, I told you about the basic story. A group of Mossad agents, heroes to their
countrymen, receive information about their 1966 mission that throws their past into doubt. What really happened on that mission, the one for which they have received accolades for 30 years? They tracked down a terrifying Nazi war criminal then – didn't they? Only a few people know the truth and the past is coming back to haunt them.
The film plays out in a parallel set of stories, one in 1966 and one in 1996. Two sets of actors, one set of characters. Helen Mirren, Tom Wilkinson and Ciaran Hinds play the elder agents, Jessica Chastain, Marton Csokas and Sam Worthington the younger. I was worried that Chastain isn't up to playing a young
Mirren, but it looks like, just maybe, she is.
The main draw here, obviously, is yet another opportunity to see the fabulous Helen Mirren kick some ass. I'm quite looking forward to that – she perpetuates violence with such demure propriety. How can you not love that?
Last time we got to see the trailer – this time we get to see a featurette with the actors and director John Madden talking about the making of the film and the characters. The Debt looks like a smart winner of an action film – great cast, great story, great action. Let's take a look at the new featurette.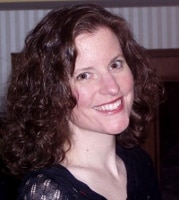 Sue reads a lot, writes a lot, edits a lot, and loves a good craft. She was deemed "too picky" to proofread her children's school papers and wears this as a badge of honor. She is also proud of her aggressively average knitting skills  She is the Editorial Manager at Silver Beacon Marketing and an aspiring Crazy Cat Lady.