Who do you trust when the world is at war?
I seem to be steeping in historical drama and fiction as of late.  Books about the Holocaust in France, movies about Apartheid in South Africa (the recently reviewed Skin) – everywhere I turn, my media is taking me back in time.
Glorious 39 brings me to the brief period in 1939 immediately preceding Great Britain's entry into World War II.  There are so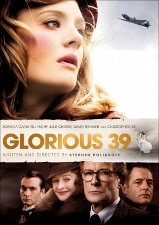 many things we in the US do not understand about that time period in England.  Memories of the horrors of World War I are still open wounds and people are terrified for their country and themselves.
Into this setting writer/director Stephen Poliakoff places Glorious 39, a film that acknowledges the fragile state of a national psyche and puts it into the form of a very personal thriller.  It's a great ride for anyone interested in that period in history or just a darn good psychological thriller.  You can read my full review of Glorious 39 here.
This is another film that slipped under my radar before its recent release on DVD.  I love DVD.  This particular disc comes with some nice, brief interviews with all of the major actors (including Romola Garai, Bill Nighy, Julie Christie and Eddie Redmayne) in the film as well as a behind the scenes look.  I enjoyed the interviews (they're quite revealing so don't watch them before the movie) as they give a real sense of the actors feelings about the crises their characters suffer.  They also give a great chance to get into the mindset of the time period as the actors explain their character motivation and what drew them to the film.  Nicely done.
So go take a look at my review of Glorious 39 and decide if you'd like to travel back in time for a little political and psychological intrigue.  I think it's worth the trip.
[AMAZONPRODUCTS asin="B004D45NYC"]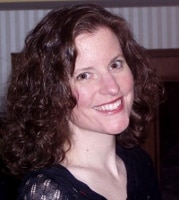 Sue reads a lot, writes a lot, edits a lot, and loves a good craft. She was deemed "too picky" to proofread her children's school papers and wears this as a badge of honor. She is also proud of her aggressively average knitting skills  She is the Editorial Manager at Silver Beacon Marketing and an aspiring Crazy Cat Lady.