Don't judge me…
Why the hell am I watching teen horror movies?  Good question.  It isn't because I have a great passion for the genre, though many people do.  It's because Phase 4 Films very kindly sent me a free review copy and I love free.
I've requested review copies of movies in the past that didn't really look like my cup of tea and been surprised by how much I enjoyed them.  I wouldn't have seen Glorious 39 if not for a review copy and I've now recommended it to any number of people.  I've also willingly paid for movies that looked exactly like my cup of tea only to have them suck (I'm looking at you Rabbit Hole).
So I figured why not?  And though it didn't make me a genre convert, Forget Me Not has a few positive qualities.  Plus, I have a teenager who I can now supply with another teen screamer for his arsenal.  Everybody wins!  You can find my full review of Forget Me Not here.  Enjoy!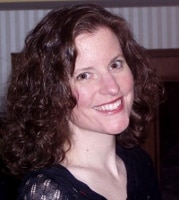 Sue reads a lot, writes a lot, edits a lot, and loves a good craft. She was deemed "too picky" to proofread her children's school papers and wears this as a badge of honor. She is also proud of her aggressively average knitting skills  She is the Editorial Manager at Silver Beacon Marketing and an aspiring Crazy Cat Lady.