Never heard of it!
Nope, never heard of the movie Dirty Girl.  But thanks to the good folks at Anchor Bay it's now coming out on DVD if you, like me, missed its run in theaters. Actually I don't even know if it had a run in theaters, but still – coming out on DVD on January 17, 2012.
Dirty Girl takes us to 1987 Oklahoma where Danielle (Juno Temple) is the Dirty Girl.  She dresses slutty, asks pointedly sexual questions and eventually gets herself placed in a "special" class where she meets shy, overweight Clarke (Jeremy Dozier).  The two decide to make a run for California after Danielle's home life takes a turn to which she vehemently objects.
Basically a coming of age story featuring the two young actors, Dirty Girl sports a great adult cast in the roles of the various and sundry parents and parental figures.  William H. Macy and Milla Jovovich appear as the adults in Danielle's life and Mary Steenburgen and Dwight Yoakam those in Clarke's.  It's hard to imagine Jovovich playing a teenager's mom, but there she is.
If you're a fan of coming of age stories, teenage rebels and misfits and the parents that fail them, this might be one for you.  Let's take a look at the trailer.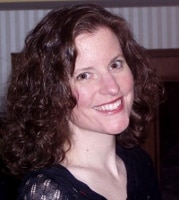 Sue reads a lot, writes a lot, edits a lot, and loves a good craft. She was deemed "too picky" to proofread her children's school papers and wears this as a badge of honor. She is also proud of her aggressively average knitting skills  She is the Editorial Manager at Silver Beacon Marketing and an aspiring Crazy Cat Lady.