Daniel Silva's spy novels acquired by Universal
It looks like we have another novel to film adaptation on its way. Universal has acquired the rights to the Daniel Silva novels containing the character of Israeli spy Gabriel Allon. Executive producing the films will be Silva pal Jeff Zucker.
We've seen news like this before. And things don't always play out as planned. In fact, Universal almost made a movie from one of Silva's books back in 2007. Key word, "almost". We're all still waiting for any details about the stalled production of the Vince Flynn book to movie Consent to Kill starring his Mitch Rapp character – and that one already has a writer and a director attached.
But let's just assume for now that there will be a Gabriel Allon movie.  Perhaps even more than one.  I'm not familiar with the character yet so will be picking up the first Allon book, The Kill Artist, written in 2000.  Because it's far more fun to speculate on how the movie should be made when you know the character!
So far what I know is that Allon is a former Mossad agent who was involved in the aftermath of the Munich Olympic murders. He then proceeded to semi-retire, though we all know that means he's still taking assignments. So far, he could be played by anybody – I need to know what he looks like, how old he is, how tall and how he operates. So many things go into casting a central character taken from a novel!
This is going to be a fun one to try and predict.  Silva, a former journalist for both UPI and CNN, enjoys a large following and his fans are bound to have opinions on who should play his most frequently recurring character.  I look forward to seeing how this plays out – Kill Artist here I come!
UPDATE
As of 2017, MGM television had picked up the TV rights to Daniel Silva's Gabriel Allon books, with Silva and his wife to be serving as executive producers. I don't know what happened to the Universal deal, but I assume it is no more since the rights are for the same stories. As I wrote above, these things don't always work out and we've heard nothing since. I'll update if there's new information!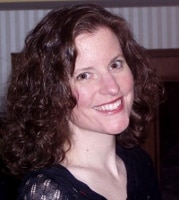 Sue reads a lot, writes a lot, edits a lot, and loves a good craft. She was deemed "too picky" to proofread her children's school papers and wears this as a badge of honor. She is also proud of her aggressively average knitting skills  She is the Editorial Manager at Silver Beacon Marketing and an aspiring Crazy Cat Lady.