The Guard
Okay, first off I don't recall ever seeing Don Cheadle in a real comedy. Sure, there's the Oceans movies – but those aren't true comedies. He has some funny bits in Iron Man and Iron Man 2, but still – not true comedies. I associate Cheadle with hardcore drama – Hotel Rwanda and The United States of Leland.
But according to Sony Pictures, The Guard, opening July 29th, is a legit comedy. Cheadle plays the straight man, of course, but it's a comedy. Now, take that with at least a little grain of salt. Here's the description straight from Sony:
"THE GUARD is a comedic fish-out-of-water tale of murder, blackmail, drug trafficking and rural police corruption."
HAHAHAHAHA! *Cough* Yeah, it doesn't sound particularly uproarious to me, either. But…it's a buddy movie. So the comedy is going to be in the characters, not the situation. Brendan Gleeson plays a goofy small town cop who is forced to deal with Cheadle's uptight FBI agent when a big case lands on his small doorstep. I anticipate lots of action and in unlikely friendship.
I love Don Cheadle.  And Brendan Gleeson completely stole my heart in In Bruges.  So no matter what I have come to expect from either actor, seeing them together will be a treat.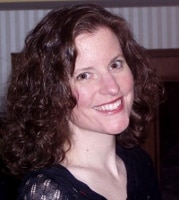 Sue reads a lot, writes a lot, edits a lot, and loves a good craft. She was deemed "too picky" to proofread her children's school papers and wears this as a badge of honor. She is also proud of her aggressively average knitting skills  She is the Editorial Manager at Silver Beacon Marketing and an aspiring Crazy Cat Lady.