Ben stays away from the camera for new indie comedy
I think I will always associate Ben Stiller most strongly with Tropic Thunder.  It's just so wrong in so many ways, but I laughed like a fool through the entire thing.  I've certainly liked other BS movies – Night at the Museum, Something About Mary, even Dodgeball.   But a little Ben Stiller goes a long way – I'll be interested to see what sort of influence the actor has as an executive producer in the Richard Ayoade directed indie comedy Submarine.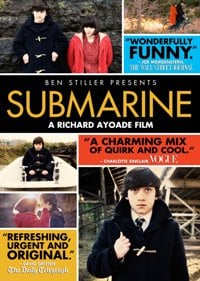 The story is basically this: quirky/geeky/cool young Oliver (played by Craig Roberts) comes of age.  Yep, that's about it.  There's attempts to lose virginity, a quirky girl, a troubled parental marriage and I'm sure plenty of other bells and whistled but essentially it looks to be a hipster coming of age movie.  I love those.
Craig Roberts is a young British actor with few well known credits in the US, but he did follow Submarine up with a role in the 2011 production of Jane Eyre.  He looks suitably young, awkward and British for the role of Oliver.  Joining Roberts is Yasmin Paige – another name I don't recognize but a young actress who has appeared in quite a bit of British television.  Also along for the ride as Oliver's parents are Noah Taylor (who I recognize as Mr. Bucket from Tim Burton's Charlie and the Chocolate Factory) and Sally Hawkins (memorable in 2009's An Education and also having a role in the 2011 Jane Eyre).  Rounding out the cast is Paddy Considine (from The Bourne Ultimatum, Hot Fuzz and In America) as the quirky next-door neighbor.
Maybe you're asking yourself, what is Ben Stiller doing executive producing a quirky British coming of age film?  I have absolutely no idea.  But it'll be fun to see something from him that's so different from his usual US acting roles.  Who knows, maybe he'll bring a little of that Tropic Thunder (lack of) sensibility at all to a more traditionally conservative genre.  If only he had been able to bring Robert Downey, Jr. along for the ride…
Look for Submarine to show up on DVD and Blu-Ray on October 4th, released by Anchor Bay Entertainment and The Weinstein Company.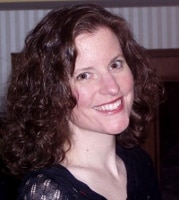 Sue enjoys over-mothering her adult children, riding her bicycle, and procrastinating. She is the Editorial Manager at Silver Beacon Marketing and an aspiring Crazy Cat Lady.