Why this book?  Come on, people!
Ben Affleck is going to direct a movie based on the Harlan Coben book Tell No One.
That would seem like relatively harmless news, right?  Wrong!  I love Harlan Coben, I've read many of his books.  Only
one of them has been made into a movie before.  Guess which one?  That's right – Tell No One.  This movie is going to be a stinking remake.  Really?  Are you kidding me?
Harlan Coben writes fast paced, page-turner thriller/mysteries – my favorite kind of book.  Lots of stand-alones and a series (to which a French company owns the rights).  So why in the hell did Warner Bros./Universal choose to do a remake of this book?
According to Deadline Hollywood, Coben's books are not simple to translate to film.  The original Tell No One is a French film.  So Hollywood can only do it someone else shows them how?  Well, I guess that makes sense since 95% of its current output is either remakes or sequels.
Well, pardon me, but bullshit.  Coben has written plenty of filmable novels any of which would make a great big screen project.  Hold Tight, Gone for Good, The Innocent – all perfectly viable candidates.  Hold Tight has a particularly Hollywood friendly amount of violence and pathos.  The decision to cop out and do a remake is just sad.
It's also a waste of Ben Affleck.  He isn't a great actor but he has the potential to be a very good director.  He did a great job with the book to screen adaptation of Dennis Lehane's Gone, Baby, Gone.  I see no reason why he couldn't do the same with a Coben novel.  My only request would be that he stop casting family members and, for the love of God, please set the thing somewhere other than Boston.
Who Affleck and producers Kathleen Kennedy and Frank Marshall manage to round up to lead the cast is what will make or break the film for me.  Unless it's Robert Downey, Jr. or another actor for whom I have great love, I won't be bothering to see it.  I've already read the book and seen the original movie, why would I bother?
I love book to film adaptations, but this one is just a lazy remake.  Coben has already written stellar source material, how about this group gets some guts and uses some of it to make their own movie?  So disappointing.  Unless they do cast RDJ, in which case I'm all over it.  I'll still wish they used another book, but I'm only just so strong.
photo by Josh Jensen
[AMAZONPRODUCTS asin="0525950605″]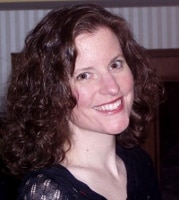 Sue reads a lot, writes a lot, edits a lot, and loves a good craft. She was deemed "too picky" to proofread her children's school papers and wears this as a badge of honor. She is also proud of her aggressively average knitting skills  She is the Editorial Manager at Silver Beacon Marketing and an aspiring Crazy Cat Lady.