Inside the action
When I last wrote about 5 Days of War I thought it looked like a decent prospect (despite being directed by Renny Harlin).  With an interesting topic – the 2008 war between Russia and the Georgia Republic – and a great cast including Rupert Friend, Emmanuelle Chriqui, Richard Coyle, Val Kilmer and Andy Garcia it definitely had promise.
Now Anchor Bay has made some new clips available from the movie and it's still looking pretty good.  Action and drama combined with the horrors of war.  I'm having some trouble understanding the audio – both on the official trailer and the new clip – and hope it's just a function of my tinny computer speakers.  It does give me further impetus to wait for the film on DVD so I can used the Closed Captions (my best friend when there are accents involved).
I'm always intrigued by the journalistic dilemma of wanting to help and needing to get the story to the rest of the world so that others might help.  This clip gives a good feel for the agony of watching helplessly even while knowing it's the only possible course of action.
The movie opens on August 19th and the more I see the more I think it might be a sleeper.  There's a lot of crap floating out of Hollywood every week – maybe 5 Days of War is something socially and culturally relevant that still packs in the action and draws in the viewer.  Wouldn't that be new and different!
Take a look at the new clip – entitled Do Something.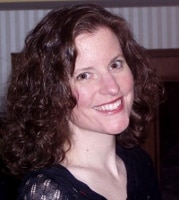 Sue reads a lot, writes a lot, edits a lot, and loves a good craft. She was deemed "too picky" to proofread her children's school papers and wears this as a badge of honor. She is also proud of her aggressively average knitting skills  She is the Editorial Manager at Silver Beacon Marketing and an aspiring Crazy Cat Lady.