Clawing my way through Oscar
I'm well aware that it is now the end of April.  The Oscar broadcast is two months past.  Yet I'm still plowing my way through the 10 Best Film nominees from 2010, doggedly, one at a time.  As of today I have either watched, slept through (sorry, Toy Story 3) or vowed to avoid because I irrationally dislike the lead actor (sorry The Social Network) 9 of the 10.  I'm undeservedly proud.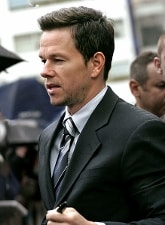 You see, when the Academy raised the number of Best Film nominees from 5 to 10 they inadvertently skewed my Oscar viewing.  With 5 there was usually only one clinker in which I just had no interest.  The increase to 10 seems to have disproportionately increased the clinker percentage.
I suppose you could chalk it up to sort of scraping the bottom of the barrel for nominees.  In fact, I do chalk it up to exactly that.  The most recent contenders I watched, 127 Hours and The Fighter were, to me, 3 star movies.  I don't begrudge Christian Bale and Melissa Leo their supporting Oscars for The Fighter, but the film a a whole didn't turn me on much.
In 127 Hours I admire the filmmaking but fail to see the merit of James Franco's performance.  You can read my full reviews of 127 Hours and The Fighter and decide if either one might be for you.  If I had to choose, it would be Mark Wahlberg by a nose over James Franco.
So I only have one left – True Grit.  I would have happily seen this one in theaters (even though the Coen brothers doing a remake makes me a little ill) but just ran out of time.  It doesn't release on DVD until June 7th, but I'll be waiting to complete my 2010 Oscar nominee viewing.  Six months late?  Close enough for me.
photo by Caroline Bonarde Ucci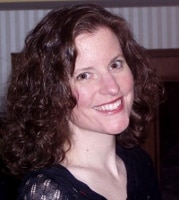 Sue reads a lot, writes a lot, edits a lot, and loves a good craft. She was deemed "too picky" to proofread her children's school papers and wears this as a badge of honor. She is also proud of her aggressively average knitting skills  She is the Editorial Manager at Silver Beacon Marketing and an aspiring Crazy Cat Lady.