Charlie St. Cloud does not turn boy into man
I'm sure Zac Efron was hoping that his recent foray into the world of PG-13 would help him bridge the gap from teen (pre-teen?) heart throb to adult leading man. In part, he succeeded. In very, very, teeny, tiny small part.
Efron plays the titular role in Charlie St. Cloud, the promising sailing star whose future is derailed by the death of his young brother. Most of the movie takes place 5 years after high school graduation so Efron is playing approximately his true age of almost 23.
Unfortunately, the movie plays out so much like a Very Special Episode of a Disney TV show that it's very hard to see Efron as anything other than his usual Cute Boy. Though the filmmakers throw in a one small bit of implied sex and three whole scenes that involve the legal consumption of alcohol, Efron really doesn't break ties with his squeaky clean cinematic past. His character is sweet and kind and good. Like always.
Efron needs more than a PG-13 rating to prove to me that he's ready to play with the big boys (meaning anyone over the age of 16 who doesn't have his own Disney show). Maybe somewhere inside his Cute Boy there is a real actor who can play more than one character. Remember, Johnny Depp started out on 21 Jump Street as just another pretty face. I think we can agree that cuteness does not preclude talent.
Depp took chances. Benny and Joon, Edward Scissorhands and What's Eating Gilbert Grape all helped him move on from Cute Boy. Same for Brad Pitt with Thelma and Louise and Kalifornia. Efron takes a tentative step, a tiny little chance, with Charlie St. Cloud. But it's going to take a lot more.
The world of the Disney-created teen star is not without big, huge pitfalls and this transition is likely the biggest of them all. Efron's popularity is based on a certain image manufactured by an industrial marketing machine. As he ages out of the Disney demographic he's going to have to find his own way. He can either ride Cute Boy as far as it will take him (which is fine – there are always romantic comedies to be made) or he can take a real leap at some point and play a character with some grit, some flaws and some real humanity.
If he can do that, I might start believing that Zac can turn into a real boy instead of remaining a Disney puppet for the rest of his career. I have no idea if he has any real talent beyond the ability to peel off his shirt for his teen fans. But I see glimmers here, just like I saw in Hair Spray. There could be an actor under there!
But for now, he's still just a Cute Boy.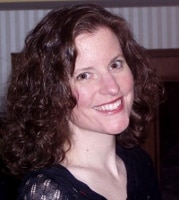 Sue reads a lot, writes a lot, edits a lot, and loves a good craft. She was deemed "too picky" to proofread her children's school papers and wears this as a badge of honor. She is also proud of her aggressively average knitting skills  She is the Editorial Manager at Silver Beacon Marketing and an aspiring Crazy Cat Lady.