TNT produces series not aimed at boys 18-24.  Hell freezes over.
Yesterday I applauded HBO as the last bastion of quality programming.  I lied.  Yeah, they're the only ones making really good TV movies, but other cable networks are trying to step to the plate with original series.  Some suck to the tenth power.  Others, well, don't.  Men of a Certain Age really, really does not suck.  Instead it's quite fabulous.
Men of a Certain Age is the brainchild of Ray Romano.  I know what you're thinking and no, I didn't know he had a brainchild in him either.  He's come a long way from the stand-up circuit and Everybody Loves Raymond.  The basic premise of Men is simple – a slice of life of three men over 40.  If that was all we got, however, the show would suck.  I know plenty of men over 40 – why would I spend my leisure time with three more?
The answer is simple – excellent writing, complex and thoughtful characterization and knock-your-socks-off acting.  Romano is joined by Scott Bakula (please, put Quantum Leap out of your mind, the man has matured) and the uber-talented Andre Braugher, who hasn't done something this worthy of his skill since Homicide.   It's hard to imagine the three of them forming any sort of cohesive group, but they do – and they do it with a terrific combination of humor, pathos, dysfunction and reality.  The hour-long show is filled with bits of witty banter and situations to which grown-ups can actually relate.   The men are convincing as long-time friends and their life situations are different enough that most everyone will find something that touches their own experience.
Men of a Certain Age is just finishing up it's first season on TNT, but cable being what it is, I'm absolutely certain that they will run the whole thing over and over and over until season 2 begins.  You can also catch full episodes online, if you are of a mind to do so.  Men of a Certain Age is not just for those over 40, but for pretty much anyone who appreciates high quality TV.  I fit the demographic and love it – but so does my 16-year-old son, who is about as far outside the demographic as anyone who's allowed to stay up late enough to watch a 9 pm show.  You may appreciate it more if you've lived life beyond the age of 25, but good programming is good programming, demographics be damned.  Nice work, TNT.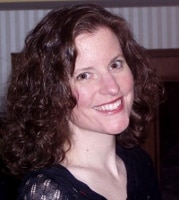 Sue reads a lot, writes a lot, edits a lot, and loves a good craft. She was deemed "too picky" to proofread her children's school papers and wears this as a badge of honor. She is also proud of her aggressively average knitting skills  She is the Editorial Manager at Silver Beacon Marketing and an aspiring Crazy Cat Lady.