Would I lie to you?  Never!
I love to entire premise of Fox's Lie to Me.  The notion that feelings, intentions, truthfulness and more are all telegraphed by the expressions we make or our body position is not a new idea.  But Cal Lightman takes it to a whole new level.
Cal Lightman is embodied by Tim Roth – perfection in casting if ever I've seen it.  Roth, with his intensity and rumpled general Britishness, makes us believe that he can tell a lie from the truth in the time it takes for the corner of a mouth to twitch or a hand to flutter.  His company specializes in providing answers – to the police, the military, some kid off the street, to anyone who has a pressing need to know the truth.
Lightman is joined by Dr. Jillian Foster (Kelli Williams), a long-time associate with plenty of mad lie detector skillz of her own,  Eli Loker (Brendan Hines) who's sort of a nerdy love child throwback and Ria Torres (Monica Raymund), a "natural" with lots to learn and who provides the extra hottie quotient essential to all Fox productions.
Each week, this group solves two mysteries – they detect lies and truths, but far more interesting are the reasons behind them.  It isn't much fun to know that someone is lying if we don't know why, now is it?  Cal Lightman knows that.
First aired as a mid-season replacement in 2009, Lie to Me was picked up for a regular season run in the fall.  This second season was rudely interrupted by ten million hours of reality TV from mid-December until last week.  Now the show is back and on top of its game.  Last weeks "Beat the Devil" is one of the strongest outings yet in the already solid line-up of episodes.
What makes the show fun is mostly Lightman and his lie-detector wackiness.  He's rude and irreverent but he's a genius and we love him.  His supporting players add complexity to the premise, but it's Roth who carries the load.  The show adds in little clips of famous known or suspected liars (seen a whole lot of OJ in there) wearing the same facial expressions or making the same tell-tale movements as our weekly antagonists.  I love it!
It isn't truly necessary to watch from the beginning of the series, but I know I often like to do so.  If you want to play catch up with season one, you can stream it instantly on Netflix.  Or I suppose you could buy it.
But I say don't wait!  Play a little catch-up and dive in.  It isn't so serial that you'll be lost.  Lie to Me has not only a great premise but solid acting and well constructed stories to back it up.  Plus, it has cool opening credits with a song I like – yes it really is all about me.  Sure, it's all a little far fetched, but what would be the fun if it was all boring reality?  Plus, there is not a single D-List celebrity dancing in the whole series.  That's reason enough to watch right there!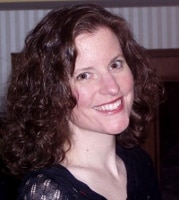 Sue reads a lot, writes a lot, edits a lot, and loves a good craft. She was deemed "too picky" to proofread her children's school papers and wears this as a badge of honor. She is also proud of her aggressively average knitting skills  She is the Editorial Manager at Silver Beacon Marketing and an aspiring Crazy Cat Lady.