Warming up to a former bad boy
It's no secret that I heart Robert Downey, Jr. He's my contemporary and I appreciate his brand of witty banter. He's also hott. But I have a whole host of actors to whom I am fairly devoted and they aren't all pretty boys. Fine, RDJ and Johnny Depp have permanent positions on the list but I'm only human and come on, they can actually act.
There are others at the table for whom I do not necessarily pine. They're there because I love to watch them practice their craft onscreen. They're just damn fine actors. Philip Seymour Hoffman and Ed Harris, Joseph Gordon Levitt and Jim Broadbent, Stanley Tucci and Don Cheadle. These are the guys whose movies I want to see just because they're in them. Today I'm pulling up another chair for Colin Farrell.
Farrell did not always trip my trigger. I wasn't particularly impressed with him as Action Man in films like Miami Vice or Alexander. Yeah, he's pretty, but what else can he give me? His offscreen bad-boy antics also failed to impress and I didn't completely care for his dainty good looks and glowering uni-brow. Yep, that's ridiculously shallow, but if I don't respect the work, the pretty needs to be spectacular (keep working at it Ryan Reynolds).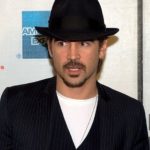 But he's grown on me. A lot. Starting with an absolutely stellar performance in In Bruges (for which he won a Golden Globe) and continuing with a beautifully understated supporting performance in Crazy Heart, he all but had me hooked. But it was a relatively crappy little Irish movie called Ondine that sold me for good. Farrell plays a rather dim fisherman with a good heart and a rocky past who meets up in an unusual way with a mysterious woman. It's trite and slow and ultimately pretty uninteresting, but Farrell's performance is terrific. The range of characters he successfully plays in these three movies is wholly impressive.
Arguably the best performance of the three is in Crazy Heart. His character could so easily have been an unlikable twit, he could have had someone else do his singing, he could have bungled the southern accent, he could have stolen Jeff Bridges' thunder. But he didn't. He nailed not only the role, but also the essence of what a supporting actor is there to do. He made Bridges better.
As my roundtable of actors whose work I love grows ever bigger, the movies I see get ever more diverse. It's a win-win situation for me. The fact that all of these guys take roles that veer wildly from the mainstream adds to my movie bounty. Colin Farrell currently has three movies in the can and one in pre-production. I plan to see them all. I've seen his name batted around on the rumor mill a wee bit for the lead in Consent to Kill as well. RDJ is pretty safe in his number one spot at the head of the Sue Table, but he's gathering quite a bit of company.
Oh, and yes, there's a Sue Table of actresses as well. We'll look at that another day. After all, Natalie Portman always needs some love, right?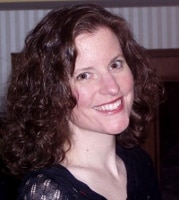 Sue reads a lot, writes a lot, edits a lot, and loves a good craft. She was deemed "too picky" to proofread her children's school papers and wears this as a badge of honor. She is also proud of her aggressively average knitting skills  She is the Editorial Manager at Silver Beacon Marketing and an aspiring Crazy Cat Lady.