KING PAWN BISHOP TO KNIGHTS ROOK QUEEN 27
Main Cast: Anya Taylor-Joy, Marielle Heller
Creators: Scott Frank, Allan Scott
Disclaimer: I know absolutely nothing about chess. You don't need to, either, to enjoy The Queen's Gambit, Netflix's ambitious adaptation of the 1983 novel by Walter Tevis.
We begin our tale as young Beth Harmon (Isla Johnston) is orphaned after a tragic auto accident. Her mother Alice (Chloe Pirrie) is killed and her father's whereabouts are unknown. The year is 1950…something. It's the mid-1950s.
Beth heads to a Roman Catholic orphanage where she learns how to play chess from the maintenance man and how to like sedatives courtesy of the creepily nasty headmistress (Christiane Seidel). Beth is a natural at both.
The rest of the series plays across time into the late 1960s as Beth's (now played by Anya Taylor-Joy) chess star rises and she deals with the traumas of her early life.
The Queen's Gambit was indeed quite a risky move for Netflix. Who wants to watch an entire series about chess? There are long stretches of chess-playing, the dialogue is fairly sparse in the whole production, and sometimes Beth is thoroughly unlikable. I don't know who thought this would work, but I do think they're a genius.
Because The Queen's Gambit does work. It's a beautiful portrait of a young woman in a time period that hadn't seen young women quite like her before. Beth is fierce and angry, and she loves to win. She's self-destructive and sometimes cruel, but behind every reckless of thoughtless action we see the hurt, abandoned little girl who just wants to protect herself.
Anya Taylor-Joy is luminescent as Beth, but before her comes Isla Johnston, playing young Beth. She doesn't get a lot of episodes, but it is with her performance that the stage is set. She is sullen and dour, but also smart and desperately in need of someone to care about her. Johnston's scenes with maintenance man Mr. Shaibel (Bill Camp) may be those that most truly expose Beth's true self.
Now on to Anya Taylor-Joy. The Queen's Gambit is a book written by a man in the early 1980s and does a better job of setting women center stage than anything I've seen in ages. Taylor-Joy is given room to set this character on fire through facial expression, body movement, and clothing. The dialogue isn't what reveals Beth, it is Taylor-Joy's physical embodiment that sells the character and ultimately, the story. She's marvelous.
The supporting cast is also uniformly excellent. From Beth's best friend at the orphanage (Moses Ingram) to her first crush (Jacob Fortune-Lloyd) to her Russian nemesis (Marcin Dorocinski), each sees Beth differently. It is through them that we know her.
Special mention needs to be made of Marielle Heller. She plays a woman I'm not going to tell you much about, but she makes this initially detestable character into someone Beth comes to care for in a profound way. Heller's performance is fantastic and she occupies another pivotal female role.
In addition to creating magical characters, The Queen's Gambit is absolutely beautiful. As a period piece it ticks all the boxes, from homes and cars to (especially) fashion. Costume designer Gabriele Binder is a wizard. Beth loves clothes and Binder puts her in stellar examples of period attire. Even at her very worst, her clothing is perfectly in tune with her mood.
Oh, the chess. Right. I have no idea if the chess is realistic but I don't care one way or the other. For me it's a vehicle through which Tevis chose to tell the story of his character. It also provides material for some delicious special effects—used sparingly but with impact.
I suspect if the chess was completely wrong or fake we would have heard about it long ago. Since the world is seeing a surge in chess board purchases, I think we can safely say that the chess is executed well.
Overall, The Queen's Gambit is a series that I liked a whole lot more than I expected. The character of Beth is riveting, as is the performance of Anya Taylor-Joy, and the production is gorgeous. If you haven't seen it yet, settle in for a 7 episode binge.
image courtesy of Netflix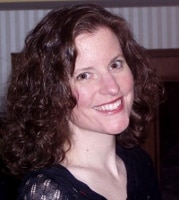 Sue reads a lot, writes a lot, edits a lot, and loves a good craft. She was deemed "too picky" to proofread her children's school papers and wears this as a badge of honor. She is also proud of her aggressively average knitting skills  She is the Editorial Manager at Silver Beacon Marketing and an aspiring Crazy Cat Lady.